The restaurant is large and can accommodate many guests, so you can easily hold your christening, confirmation or 50th birthday in the large, bright rooms.

The restaurant at B!NGS is large and bright and perfect for parties – and you can sit in a cozy booth for 6-8 guests, at a long table for 16 guests, or in a separate area of the restaurant – depending on the number of guests.
We are ready to help and have plenty of experience, so if you are planning a christening, confirmation or 50th birthday party, you can leave it all to us. If you have more than 12 guests, you also have the option of longer seating. Write to us for more information at: mail@bogwbrunch.dk
B!NGS is Bing & Grondahl's historic porcelain factory at Vesterbrogade 149.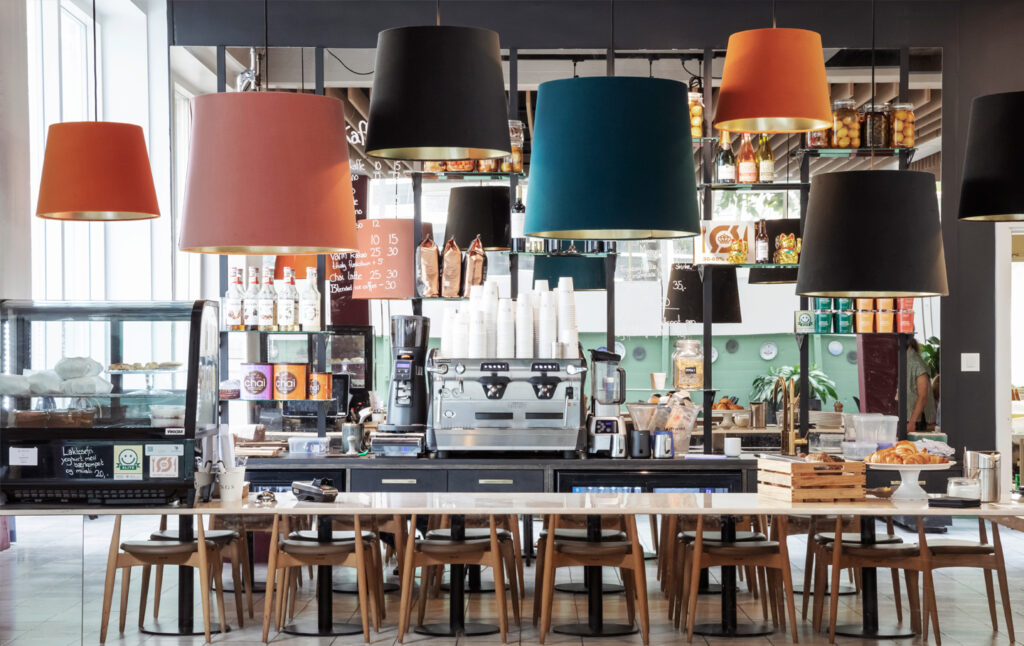 Parties
4 hours private brunch with own buffet in a private room (ends at 15:30 at the latest)
– Adult: 425,-
– Child 3-10 years: 275,-
– 0-2: 25,-

3.5 hours brunch in a room with others (ends no later than 14.30)
– Adult: 350,-
– Child 3-10 years: 150,-
– 0-2: 25,-