From 2005-2009 you could enjoy our big weekend brunch at SULT in the Danish Film Institute. We have moved the brunch to Vesterbro, now you will find it in exciting historical premises in the large beautiful restaurant B!NGS, which is Bing & Grøndahl's old porcelain factory at Vesterbrogade 149. B!NGS has been restored with beautiful, high-quality furnishings, and there is parking in the courtyard.


Coffee, organic tea and a variety of juices ad libitum
At B&W Brunch we offer a brunch buffet for DKK 245, 4-10 years DKK 160 and 0-3 years DKK 25.
The price includes coffee, the finest organic tea and several different juices – ad libitum.
The brunch is served every weekend and on selected public holidays from 09.30-14.30.
Our quality brunch focuses on great selection, lots of flavor and organic, gluten- & lactose-free alternatives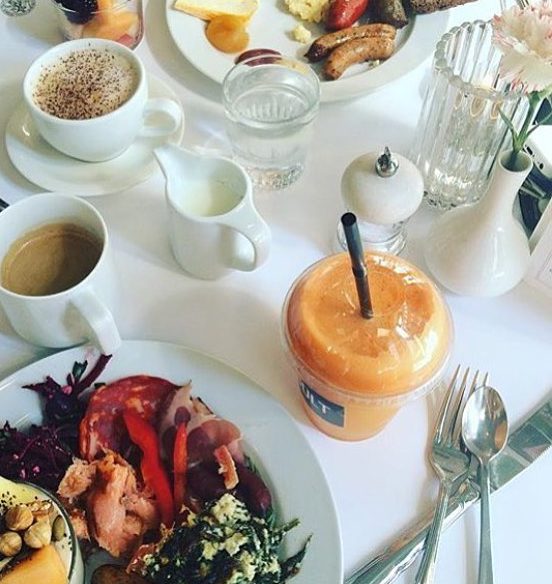 What you get at B&W Brunch at B!NGS
– Lavish brunch in beautiful surroundings
– Free access to coffee, tea and various juices
– Organic bronze label
– Gluten-free & lactose-free alternatives
– Extended corporate brunch for more than 12 guests
– Cozy booths for 6-8 guests
– Nice bright room with Danish designer furniture
– 5 min. from Frederiksberg Allé metro station
We look forward to welcoming you!



At B&W Hospitality, we run B&W Brunch, restaurants and canteens, and we have been working with guest experiences since we opened our first restaurant Olsen on Store Kongensgade more than 20 years ago. We are passionate about high-quality food experiences and good hospitality – and we have brought our passion and experience from the restaurants into the canteens.

B&W Hospitality has run the restaurant at B!NGS since January 2017.